I like many others had bother setting up my keyboard to work in Reason 3 so I thought i'd post this little tutorial to help out.
For this tutorial I have connected my M-Audio Oxygen V2 Midi Keyboard to my computer.
Once you have your Midi Keyboard connected to your computer open up Reason 3.
Once open select "Edit" then "Preferences" from the options at the top of the screen.
One in the preferences menu, select "Control Surfaces and Keyboards"
Click on the "Auto-detect Surfaces" button to detect the midi device you have connected to your computer.
Once your device shows up tick the "Use with Reason" box for this device.
*If your device cannot be found click on the "Add" button to manually add your device*
Whilst still in the preferences menu select "Advanced MIDI"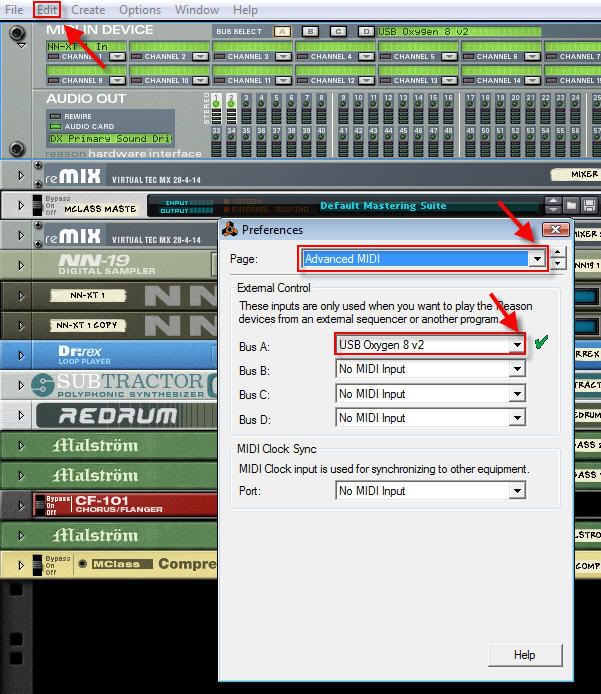 In the "Bus A" box select your device.
Once you have done this, close the preferences box.
In the hardware interface you should now see your device when the "Bus A" button is highlighted.
In the "Channel 1" box select what you would like to use the keyboard with. For this tutorial I have selected the NN-XT Digital sampler.
That's it folks you should now be able to use your keyboard!
If anyone would like to make further comments or note's on it please feel free to do so.